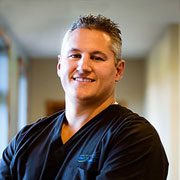 Alvin J. Stosich, DDS, MD
Dr. Alvin Stosich is a board-certified oral and maxillofacial surgeon. After he received his DDS degree at Creighton Dental School, Dr. Stosich completed his MD and residency at the University of Nebraska Medical Center School of Medicine. Because Dr. Stosich has a driving passion for improving other's lives through oral surgery, he is affiliated with six hospitals in the Salt Lake area. His practice includes a full scope of oral and facial surgery with his expertise ranging from dental implant surgery and wisdom tooth removal to corrective jaw surgery and facial surgery.
Dr. Stosich's training, expertise, and love for people make him an exceptional surgeon. He is the ideal maxillofacial surgeon for patients who desire the modern techniques and benefits of corrective jaw surgery, facial cosmetic procedures, and soft tissue rejuvenation. In his spare time, he enjoys being with his family, snow and water skiing, playing basketball, and golfing.
---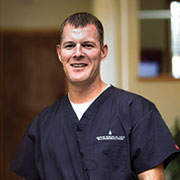 Tate Viehweg, DMD
Dr. Tate L. Viehweg is originally from northern Utah. After Dr. Viehweg received his DMD degree in 2001 from The University of Alabama-Birmingham, he completed an oral and maxillofacial surgery residency at the University of Tennessee, where he underwent a rigorous curriculum in dental implant placement and wisdom tooth removal. Following his residency, Dr. Viehweg served for three years on active duty in the United States Army. He spent six months at the Combat Support Hospital in Baghdad. For his service, Dr. Viehweg was awarded the Bronze Star Medal.
Several of Dr. Viehweg's studies and case reports have been published. Dr. Viehweg continues to take advanced training in various aspects of oral and maxillofacial Surgery. He lives in American Fork, UT, not far from his office in Lehi. He is married and has three children.
---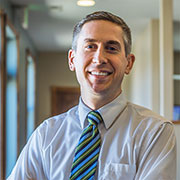 Jared Brown, DMD, MS
Dr. Brown is a Heber Valley native and earned his Bachelor's of Science degree from Brigham Young University. He completed his dental training at the University of Connecticut, graduating as one of the most awarded clinical and academic students. Dr. Brown completed his orthodontic training at Columbia University, where he earned a Master's of Science. He is an avid Wasp and Jazz fan and enjoys fishing, camping, reading, and basketball. Dr. Brown prides himself on delivering the finest in service and orthodontic treatment.
---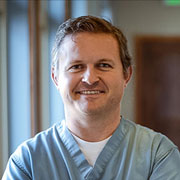 Les Walker, DMD
Dr. Leslie Walker grew up and graduated from high school in Altamont, Utah. After high school graduation, he served as a missionary for two years in New York. Dr. Walker received his bachelor's degree from the University of Utah in biology with a minor in chemistry. He received his Doctorate in Dental Medicine from Case Western University and then pursued his Certificate of Endodontics from the University of Pittsburgh. Dr. Walker and his wife, Misty, live in Sandy, UT. They have three daughters: Madison, Ellie, and Chloee. He and his family love the outdoors, camping, and water skiing.